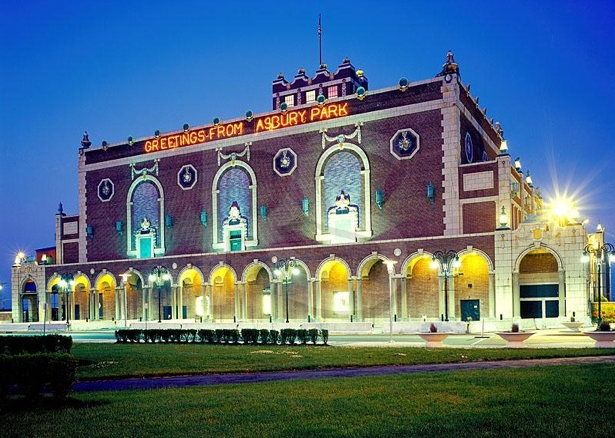 Schedule for the Day
Talk titles and descriptions are below. We try to stay as close to the schedule as possible, but it's relaxed and we ride the ebb and flow of the day. If you have any questions about the event let us know — team[at]asburyagile.com
8:15-9:00am - Doors Open and Breakfast
Breakfast (bagels, fruit, coffee, tea, etc.) will be available. Our good friends at High Voltage will be serving up coffee.
9:10-9:40 - Developing microservices, the Jet way
Gad Berger — Senior Software Engineer II, Jet.com
Jet.com has over 700 active microservices to help run its e-commerce business. In this talk, I will introduce the concept of a microservice, and discuss how we build, deploy, and maintain them at Jet. I will then focus on how you can start incorporating microservices in your organization, based on our experiences at Jet.
9:45-10:15 - Never Not Working
Jonnie Hallman — Founder, Cushion
Jonnie is a self-diagnosed workaholic. After years of freelancing, he now runs a web app to help freelancers, and he has never been busier. In this talk, Jonnie discusses the uphill battle of working for yourself and his never-ending struggle to work less.
10:15-10:40 - Morning Networking & Coffee Break
10:40-11:10 - Building a Test Engineering culture
Mona Soni — Director of Technology, Dow Jones / The Wall Street Journal
Quality is important but building a good quality product with right amount of investment is challenging. With Test Engineering culture the emphasis is on quality ownership and defining the role of testers as engineers and quality enablers instead of gatekeepers. Many companies mainly startups tend to invest in testing only when their product is about to go live or sometimes even later. Which results in buggy product and unhappy customers leading to failures.
With this talk I will be sharing my experience to build a test engineering culture for teams of different size and through different stages of product. I will be sharing how these teams can make small investments in testing with right tools and skills, establish an ownership model and define test engineers role to champion quality.
11:15-11:45 - Animation Deathmatch
Jonny McLaughlin — Director of Engineering, GIPHY
LET'S GET READY TO RRRUUUMMMBBBLLLEEE!!! In this talk, we'll focus on different web animation types, explore how they work, and put them head-to-head against each other to see which work better for different scenarios. By the end of this talk, you'll have all the know-how to bring home the belt and pin any animation for the 1, 2, 3.
12:00-1:15 - Lunch
Join us for lunch in the lobby of The Asbury.
1:30-2:00 - Everything I Know
Cap Watkins — VP of Design, Buzzfeed
Having been a Creative Writing major, Product Designer, Design Manager, and now VP of Design, VP of IT and a Product Manager, I wasn't totally sure what to talk about. So I'm going to talk about everything! I've put together a list of the most important lessons I've learned so far in my career (that hopefully you can find applicable to your own, regardless of what stage you're at).
2:05-2:20 - Creating an innovation culture: Breaking past the cliche
Joseph Smith - Head of the Design Lab, iCIMS
2:20-2:40 - Afternoon Networking & Coffee Break
2:40-3:10 - Laziness
Lisa Luo — Mobile Engineer, Kickstarter
In this talk I will share the story and practice of how yours truly came to be both an android and iOS developer on Kickstarter's native squad, a team of cross-platform developers, via one essential trait: laziness.
3:15-3:45 - How to go from Doorman to Entrepreneur to VC in 4 years
John Henry - Entrepreneur & VC, Cofound Harlem & AREA
3:45-4:00 - Closing Remarks
Thank you! The after party will follow immediately at the Soundbooth Bar by the main entrance.